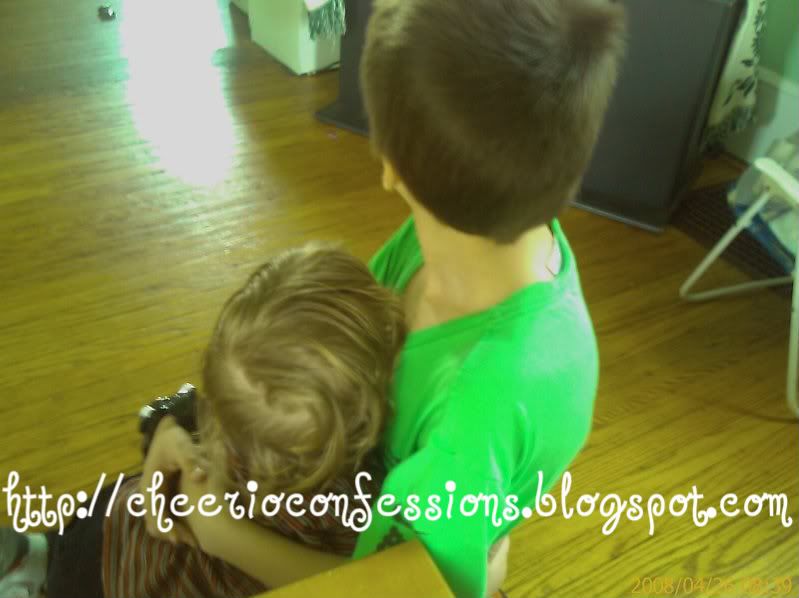 That's right! I said it!
WE'VE GOT SNUGGLING!
As y'all read in Rob's post yesterday Elliott Richard nearly got an elbow to the head for simply touching Gavin and sort of trying to snuggle with him then.
So this morning while Elliott Richard was watching "Finding Nemo" (for what I'm sure is the 100th time this week) and Gavin came downstairs for a bit, I was shocked to see this! 🙂
It started with Elliott coming up behind Gavin and hugging him. When Gavin didn't throw and elbow and sat on the floor, Elliott went for broke and curled up in his lap! 🙂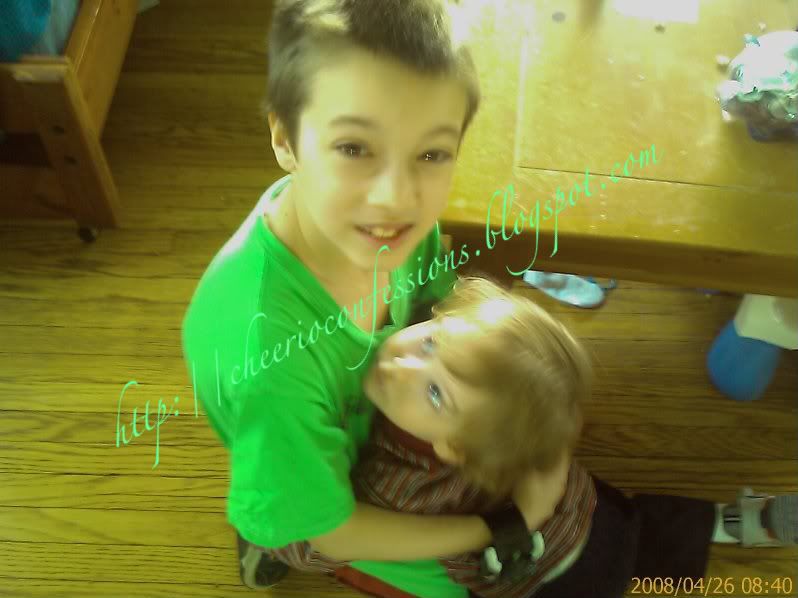 I just love this picture of them together! Okay so Gavin has a pained expression on his face but work with me here. I love how Elliott is snuggling him and looking up at him.
Heck, I just love the fact that it happened at all. Pained expression or not. 🙂
Today may actually turn out to be a pretty good day. *crosses fingers* God willing.