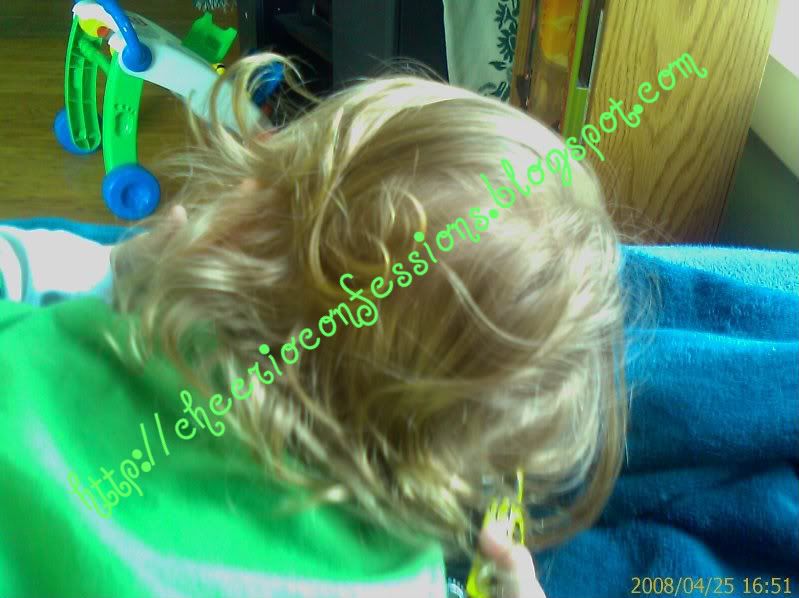 Curls!!!!
Okay, I admit it. I have an obsession with Elliott Richard's curls. I just love them! And I know that when we get his hair cut they will all disappear. So I feel the overwhelming desire to snap cute pictures of them whenever the opportunity arrises. 🙂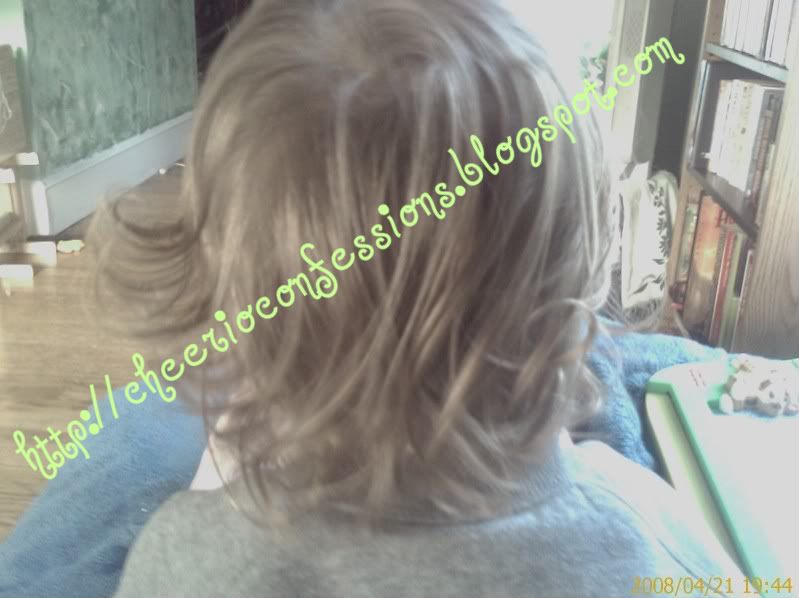 Curls, waves and flips…oh my!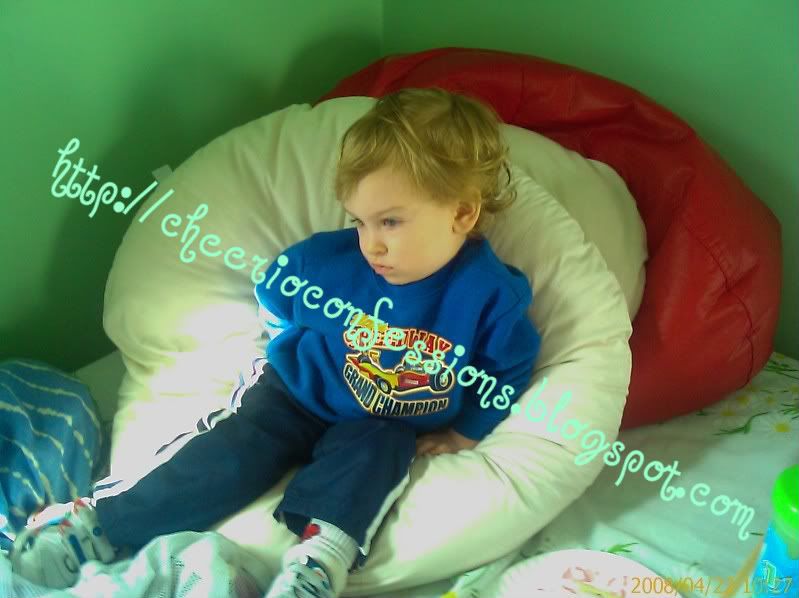 The bed highjacker returns to the scene of the crime…again!
He's now taken to scooting up and sitting in my pillow anytime I get up off the bed! (lol)

Elliott Richard washing his feet.
I love this one although you really can't see what's going on. He climbed up onto my bed, pointed to his feet and said "sticky". (He had spilt his juice and walked through it before we got it mopped up.) So I handed him a wipe and he went to town for a good five minutes, washing his feet. I have a really cute video of it…if I could get blogger or photobucket or someone to post it! Argh.