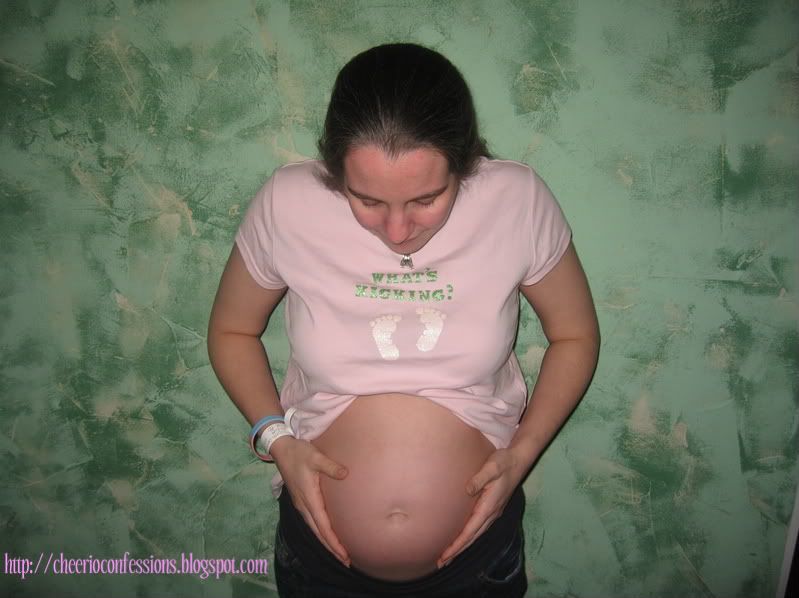 And here we are in week 23. More belly rubbin's going on in this picture. Tiny just seems to be all out front. At least to me that's how it seems.
How observant are you? Did you notice the hospital band still on my left wrist? That would be because we took these pictures just after we returned home from the hospital on Saturday, March 29th. 😉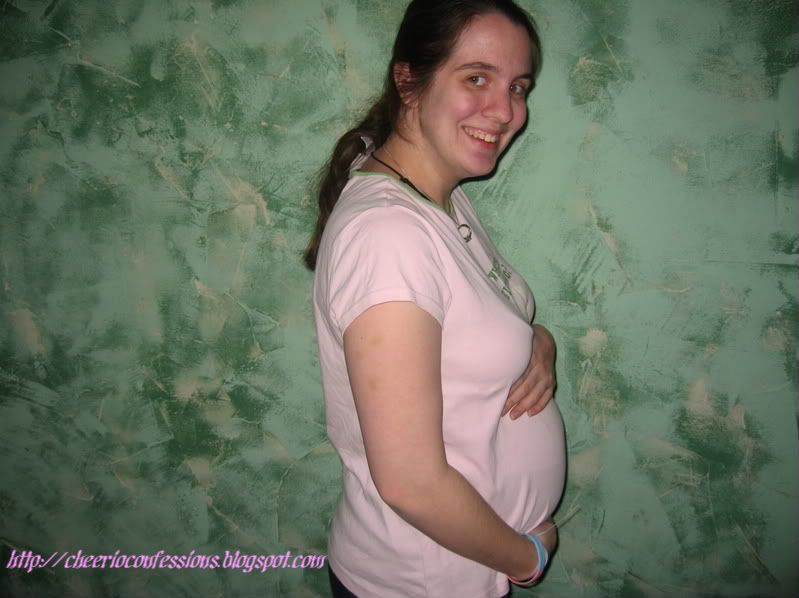 And here we are from the side.
Sorry about the cheesey grin but it's gets difficult smiling for all these belly pictures. 🙂 lol Plus Rob inevitablly does something to make me laugh, which then makes it just that much harder for me to smile a normal smile.
You can't really see the hospital band in this shot but know that it's there. lol
On a side note, my hair is getting really long! As seems to be my way, I had my Auntie Sharon perm my hair a few months before I found out I was pregnant with Tiny. (The same thing happened with Elliott Richard.) My wonderful, talented Auntie does all of my hair cuts and I was hoping to snag her on one of her precious days off over the weekend. Then I ended up on bed rest and now I can't go over there. 🙁
Looks like I'm doomed to have split ends and hair in desperate need of a trim for the rest of my pregnancy. *sigh* 😉