This is my view from my window, from the angle that I see everything.
This picture was taken half way through the "Blizzard of '08".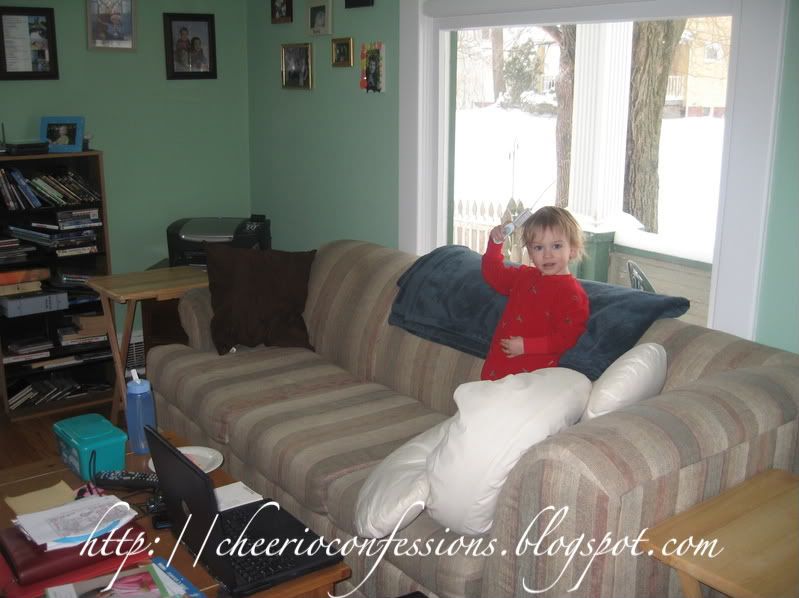 Elliott Richard chillin' in my haven.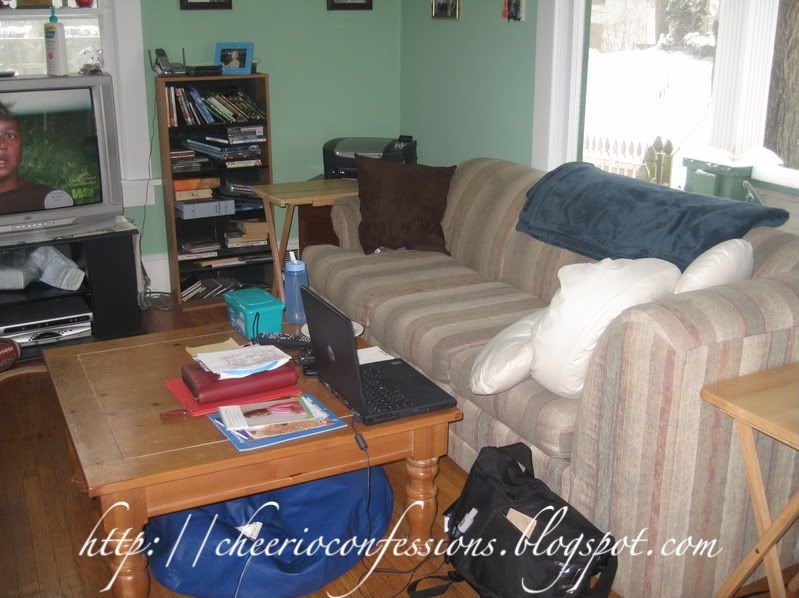 A better picture of my haven, which Elliott Richard snuck out of.
The black bag holds my puzzle books, magazines, and pregnancy journals/calendars. My laptop is on the table there in front. With my water bottle, date book (complete with calendar and contacts list), baby wipes (for mess and for diaper changes lol). Of course, I've got my Snoogle pillow all curled up on the couch with my fuzzy blanket to help keep me warm while I watch anything and everything that looks semi-entertaining on cable TV.
I figured since I will be spending most of my days for the remainder of the pregnancy on bed rest, which you'll probably be hearing about often; I should take some pictures to show you my set-up. Depending on how strict the bed rest becomes, I'm thinking of getting a lunch cooler to keep some snacks and drinks etc handy and making other modifications from there.